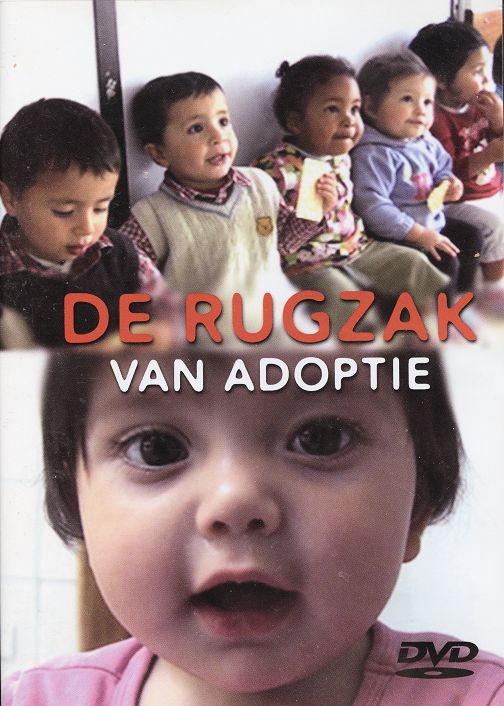 De Rugzak van Adoptie. The 'burden'of adoption.
In this short documentary, made by two Dutch students adopted from Columbia, we see the children's home in Colombia, Los Pisignos, from where baby's and young children are placed in foreign families.


The leader of the institution explains the procedures of relinquishment and adoption. We also see a young pregnant mother, who is very emotional about her decision to surrender her second baby. If she had only other options...
Back in Holland, Miguel, adopted from Colombia, tells about his reunion with his Colombian family and his difficulties to cope with his adoptive parents. Also Edwin and Daniel, two brothers from Colombia, tell about the growing problems in their adoptive family, ending in being placed in residential care. The next 'displacement'. They all emphasize the importance of a good preparation and guidance of the adoptive parents.
Price: € 10,00 (English, Spanish and Dutch spoken, Dutch subtitled).