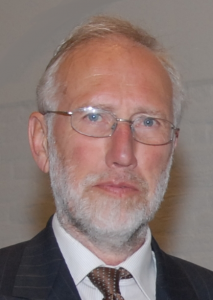 René Hoksbergen (1940) studied social psychology, Amsterdam University. Married with the mother of his son Arjan (1971), and daughter Mariska (1974). Ph.D. on adult education (1972). Employed at Utrecht University, senior professor since 1984. Visiting professor Institute of Psychology, Pune, India, 1998 till now on. Since 1975 he is visiting India, lecturing in several cities, also on adoption. Between 1978-1982 he was personal advisor of the Minister of Education. Since 2005 he is professor emeritus, and still actively working in the field of adoption.
Main research projects are on: adult education; preparing IQ instrument for Indian children; artificial insemination; history of adoption of children in Holland; motives of adoptive parents; attachment issues; evaluation of adoption of children from Thailand longitudinal study; causes of adoption failures; effects of neglect and abuse (Romanian adoptive children); fetal alcohol syndrome in adoptive Polish children.
He has written himself or together with colleagues about 40 books, many reports, and a large number of articles in scientific and other journals, in USA, Great Britain, Germany, Belgium and France. He still gives lectures in many countries, and appears often for discussions concerning adoption issues on television, radio and in the written media. He is still board member of several organizations.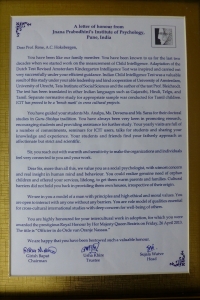 On April 26th 2013 he was decorated by the Dutch queen as 'Officier in de Orde van Oranje Nassau' for all his work on (among others) adult education and adoption of children. On November 19th 2013 he received a letter of honour from Jnana Prabodhini's Institute of Psychology, Pune, India.